Top 3 Things You Didn't Know About Dental Implants in Hollywood, FL!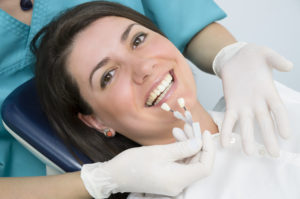 Dental implants are not something that people usually talk about. While there are a lot of people who have them, it is something that is embarrassing to talk about. Of course, dental accidents happen, and when they arise, it is good to know how to handle them and how getting a dental implant can help improve the life of your teeth, jaw and overall facial structure. That is why today, we want to walk you through the process of getting your own dental implants and show you the top three things you didn't know about dental implants. So read on, get educated and enjoy!
Implant Dentistry in Hollywood FL:
Sturdy Materials.
Nearly every dentist today uses the latest and greatest in dental equipment. Likewise, when creating your dental implants, they also use the most sturdy materials, like titanium. Titanium is actually used in most space shuttles and is one of the strongest, and cheapest, materials you could have for your dental implants. This means that your bite will be back to normal and will allow you to easily eat the things that you used to with your natural teeth.
Sturdy Jaw.
Since you will be replacing a missing tooth or two, you will be allowing your jawbone to become more sturdy as well. If you don't get an implant and just let that missing tooth be, your jawbone will become weaker and slowly lose its original structure. However, when a dental implant is put in place, your jawbone will start a process called osseointegration, which is where your bones fuse to the titanium implants. Likewise they will start to grow around the screws for the implants because of the unique properties of titanium, thus improving the health and facial structure of your jawbone.
Sturdy Teeth.
Finally, with your new implants in place, it will also help to keep cavities at bay. Since the implants themselves are not natural teeth, they are not affected by the same things as your other teeth, so, they are cavity-proof. Now, although they won't be affected by cavities, that does not give you permission to simply let your teeth go and let go of your responsibility for your oral hygiene. In fact, taking good care of your teeth is even more important with dental Implant Dentistry in Hollywood, FL as it will give them a longer lasting life.
Conclusion.
In conclusion, you should know that here at Karen Gordon, DMD, we have an amazing Dental Implant Dentist in Hollywood, FL. Likewise, we take great care of our patients by ensuring their comfort and removing any fears they may have. We do this by offering the latest in dental services, which you can view at our services page.
Contact Us!
If you think you need a dental implant or would like to know more about our other dental services, you can give us a call at (954) 613-9837, request an appointment here, or visit our office at 3990 Sheridan St. Suite 216, Hollywood, Florida 33021. See you there!