Porcelain Veneers in Hollywood, Florida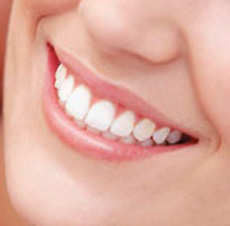 A porcelain laminate (often called a veneer) is a thin shell of porcelain that covers the front of each tooth. They bond directly to the front of the tooth, similar to the way artificial fingernails work. Each porcelain laminate is a work of art, carefully crafted in a laboratory to fit your individual smile.
In the hands of a highly skilled dentist, porcelain laminates can provide you with an incredibly natural, beautiful smile. They are virtually undetectable and can dramatically improve your appearance. They are durable and long-lasting when compared to other cosmetic treatments.