How Technology Makes Dental Services Easier
It is the 21st century and technology is advancing at an ever increasing rate. More and more things are being designed and invented to make our lives easier. When it comes to dentistry, today's dentists are certainly learning newer technologies and treatment methodologies than dentists of past generations. New innovations are used to provide the best quality care for patients needing dental services.
Dr. Gordon is a veteran in the dental field and has been practicing in Hollywood for a number of years. She uses the best equipment for the highest quality services provided to the patient.
Here are some technologies that have benefited her dental patients:
1.
Digital X-rays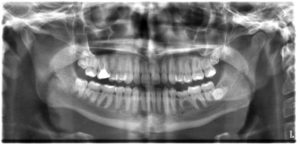 With the help of digital x rays, it is now easier for the dentist to completely view your jaw structure and make applicable diagnoses and treatment recommendations. Digital X-rays expose patients and practitioners to far less radiation than traditional X-rays, while also taking much more detailed pictures. Digital x-rays also help in searching for cysts, tumors, and other conditions in a patient's mouth.
2.
Microscopic Cameras
Microscopic cameras allow the dentist to have a clearer view of the inside of the patient's mouth and obtain more insight about what's going on inside a patient's mouth. This helps the dentist plan an appropriate treatment. More detailed diagnostic technology can play a major role in simplifying procedures and providing more technically involved treatments.
3. Digital Imaging
Digital imaging helps the patient view what's going on inside their mouth. Dr. Karen Gordon is also able to enlarge portions of the X-ray on a computer screen to examine specific areas. Digital Imaging also provides a digital record to track progress of your treatment. Storing things electronically also allows easy collaboration, if necessary, with other dental specialists to provide comprehensive treatments, as well as provide insurance companies the information they need.
Dr. Gordon in Hollywood is one of the most experienced dentists and uses the latest technique to make life easier for her patients. If you want to undergo dental services, she is one of your best options. Give us a call today at (954) 983-9004 to book an appointment.