Should Athletic Mouthguards Be Used While Playing Sports?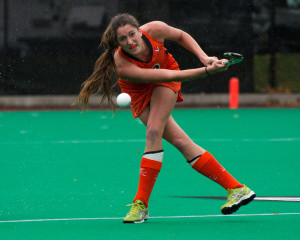 Athletic mouthguards have always been a subject of intense debate among professional and amateur sportspersons. Their use has proven to be effective at not only protecting the teeth and jaw, but also in reducing the severity of concussion.
Whether you are a professional athlete or an amateur or recreational player, it is always to your best advantage to wear a mouthguard. Every year, 5 million teeth are lost in the U.S. because of sports related injuries and more than $500 million is spent on teeth replacement. And with the use of such protective gear these cases can be greatly reduced.
Many sports associations are now making mouthguards a required part of their sports gear.
Advantages of Athletic Mouthguards
Wearing mouthguards while playing sports has been shown to provide many benefits to athletes of all skill levels.
Prevention of Concussions
In full contact sports like boxing, MMA, and football, players are always going to be at risk for concussion. But studies have shown that the use of a proper mouthguard is extremely effective in preventing or at least decreasing the number and the severity of sports-related cerebral concussions.
Keeping Your Child's Smile Intact
Children are very concerned about appearances. If they suffer a dental injury that knocks out a permanent tooth or breaks it, this can impact their confidence and their ability to connect with others. Providing your children with a properly fitting mouthguard is the best thing you can do for your child's smile.
Limiting The Pain
Everyone needs to learn how to take a hit or endure a fall while playing sports. Having a mouthguard will not only protect your teeth, it will also reduce the impact of injuries to the jaw. One of the most common sports-related mouth injuries is actually through being elbowed during a basketball game, although they can really happen anywhere.
Conclusion
If you already have a mouthguard, you know it fits properly when you can breathe easily with it placed inside your mouth. A poorly fitting mouthguard will not be as effective at protecting you or your child's mouth.
To find out more about mouthguards and how we can help, call Dr. Karen Gordon Family and Cosmetic Dentistry to schedule your consultation now at (954) 613-9837 or visit our office at 3990 Sheridan St. Suite 216, Hollywood, Florida 33021.